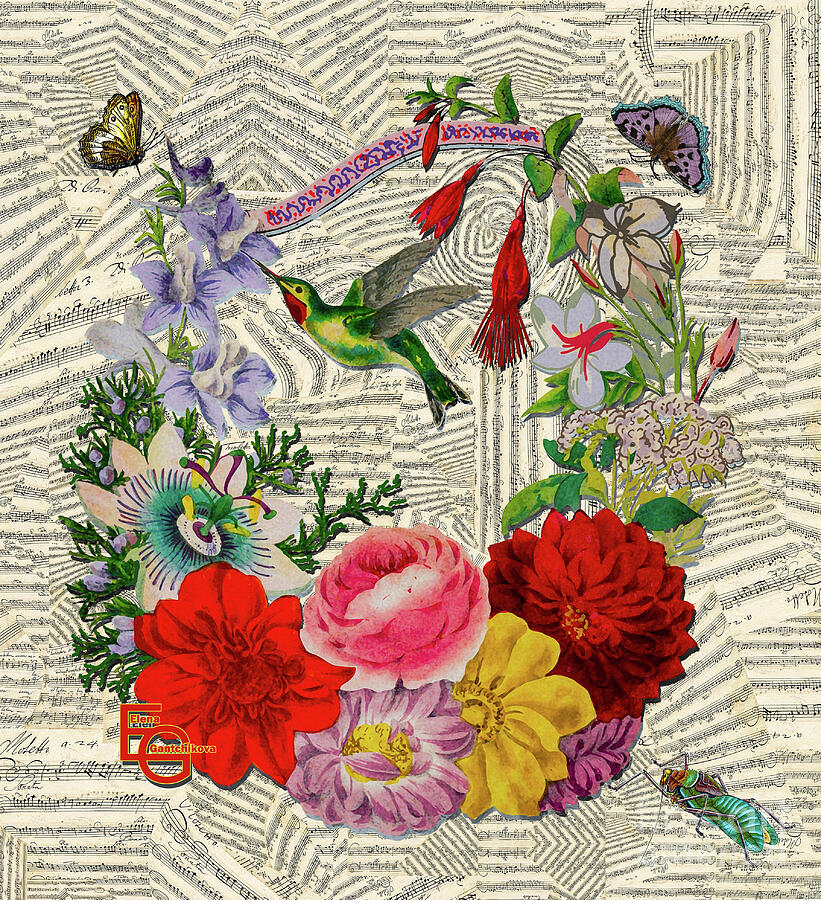 Musical collage notes, flowers, butterflies, grasshopper, bird.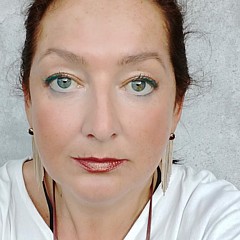 by
Elena Gantchikova
Title
Musical collage notes, flowers, butterflies, grasshopper, bird.
Medium
Mixed Media - Pencil Drawing, Watercolor, Gouache, Acrylic Paint, Digital Processing, Digital Art, Mixed Techniques.
Description
Elena Gantchikova A wreath of roses and other flowers, butterflies, a grasshopper, a bird in flight against the background of a collage of musical notes. Gift for a musician or music lover.
With this musical art collection, you can create a unique space for your music salon, theater, festival, concert hall, class at the conservatory, or music school.
Your interior will be enhanced by its special elegance, sophistication, and grace.
I am constantly in the process of creating new paintings for this collection.
By combining my two professions, music composer and draftsman artist, I am able to showcase my musical paintings in this collection.
The original of the painting that you purchase will be personalized to you personally: on the front side of the painting I will write three lines by hand: a dedication to you, a unique and never repeated phrase from my music, and my autograph. Thus, this picture will be unique and only yours. If you are buying this painting as a gift for a musician, mélomane or your music teacher, I can write a dedication to that person. This will be a unique gift for a lifetime. In addition, you can buy a print that costs much less than the original, but you can choose the size you need and the material on which it will be printed: different types of fin art paper, canvas, metal, silk, and so on. In addition, there is a large selection of accessories with this print. If you want to organize an exhibition - sale of my musical paintings, or my piano recital surrounded by my musical paintings, in your musical institution, write me a private message. I am open to various forms of cooperation with musical institutions and musicians of various genres and styles around the world.
It will give your interior a special refinement, elegance and grace.
Uploaded
August 29th, 2023
Statistics
Viewed 123 Times - Last Visitor from Kimberly, AL on 11/29/2023 at 10:55 PM